We've got lots of beautiful options to show you. Here's a little summary of some of our favourites:
Wall collections allow us to create a set of images which show the many sides of your family, and put a smile on your face every time you walk past your loungeroom wall. When designing a collection, our aim is always to find the perfect balance between candid moments and more classic portrait images which just show you all looking great. Collection prices range from $1470 to $3590 (or $59-$129/fortnight on our interest-free payment plans).
There are lots of designs and finishing options.
Canvas wrap collections
Canvas collections allow you to fill the wall with beautiful big prints and keep the edges perfectly clean and crisp. While some cheap canvases fade or bend/warp over time, ours are quality from front to back, starting with strong timber to ensure they keep their shape for generations to come. I could go on, but the best way to tell you how good they are is to tell you they're guaranteed for 75 YEARS!!!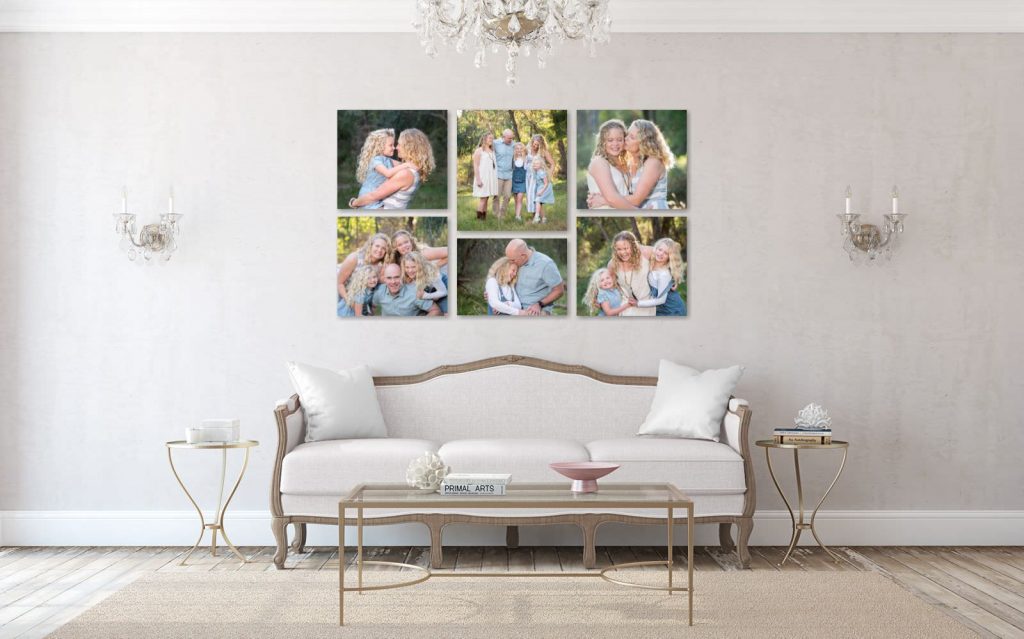 It's impossible to 100% decide what to do with your photos before they are created, but at your planning meeting we'll show you some options so you'll have a really good idea of what you might like to put on your walls. We've also got some fantastic design software which takes a lot of the guesswork out of everything, by helping you visualise exactly what the final products will look like.
Book a session
Ready to plan a portrait session for your family?
Find out how to get started here
Gift Certificates
Looking for the perfect gift for somebody special? Or do you have a gift certificate you'd like to use?