Frequently Asked Questions
When's the best time of day for a portrait session?
This is the single most important decision we'll make in planning your session and we really want to help you make a great choice here, so please feel free to call if we can help.
However, sometimes it's easier to decide or you may not have time to call, so here are some notes. First, try to avoid the middle of the day or early afternoon in summer because these don't provide great light. Second, make sure that you choose a time when the kids, specifically your youngest, are generally well-fed, well-rested and happy, so that they can really enjoy the session.
We've got a blog post with a lot more info on this actually.
Can I choose a different location?
Yes, absolutely!
There are four parks where we work very regularly (Wattle Park in Burwood, Braeside Park in Braeside, Ruffey Lake Park in Doncaster East and Kalang Park in Blackburn), and these have been chosen as places where we can make a private space for your family with flattering light, beautiful backdrops and very importantly, protection from wind or bright sun. We're able to book these locations online because we know them very well and know what times and days work best at each.
However, we've also photographed families at lots of different beaches, in and around the city and even at family homes and gardens across Melbourne. We want your photos to be special, so if there's a location which is special to you we'd love to hear about it. Just give us a call on 03 8824 9808 and we can help you plan the perfect time and place for your family.
Occasionally we also take Hugster "on tour" around Australia. Send us an email if there's somewhere special that you'd like us to come and visit.
When and how do I pay?
The session itself costs $165, which covers our time in helping you prepare for the session and blocks out time in our calendar to shoot, edit, design and produce your wall art. This can be paid at your planning appointment, and at that stage you'll also be able to see our full range of products "in person" and get a really good sense of which products suit your home and your budget.
After your portrait session, We have a huge range of products available starting at $290 for individual art-mounted prints, $470 for canvas, wood or framed wall prints or wall collections (our most popular product) starting from $1470.
When you place your print order, we accept all major credit cards including American Express, with no transaction fees. Interest-free payment plans are also available for larger orders.
What if I don't photograph well?
This will sound like a cliche, sorry, but we really mean it. There is beauty in everybody when you take the time to look for it, and that's exactly what we intend to do! Of course not everybody is beautiful in the traditional put-them-on-the-front-cover-of-a-fashion-magazine kind of way, but it would be a boring world if we all looked the same. The best portraits are the ones which capture the spark in an eye, a cheeky half-smile or a powerful, memorable moment, and that's really the kind of beauty we're here to capture!
Here are a few practical things we'll do to help you though:
Let's talk about it. We'll call you a few days before the session to finalise the plans, and this is the perfect time to chat about anything that you're self-conscious about. The more we know, the more we can help.
All of our sessions start with a two-minute posing lesson for grown-ups  which will give you a great base for flattering photos throughout the session.
We'll take care of you in the editing of the photos, at your request. There are no fees for editing of the photos afterwards – it's part of the service. Our policy is not to "photoshop" you unless you request it, and we'll also advise you on the kind of edits that will look natural while steering you politely away from anything that will make the picture look weird.
Do you offer payment plans?
Yes, and the best news is that they're interest-free.
We've partnered with a Melbourne-based, Australian-owned company called Payright, to offer easy payment plans. Here's how it works:
Payments can be spread out over 3, 6 or 12 months
You can choose monthly or fortnightly payments
There is a small fee for the service, which usually works out to around $10/month, and that's it!
There are no interest charges and no fees for paying out the plan early
Once you've paid a minimum deposit of 10% and your plan has been approved, we start producing your beautiful wall art immediately, so you can have them up on your walls as soon as possible
Applications usually take 5-10 minutes, and all you need is a drivers license and a credit card
How long does a session last?
Ultimately, we're there for you until we have a set of great images, which generally takes 60-120 minutes. It depends mostly upon how long it takes everybody to warm up in front of the camera. Younger children usually need more time, so if your youngest child is 4 or under it's likely that we'll be closer to two hours than one. For a group of grown-ups, one hour will probably be enough.
How much will our prints cost?
There is a huge range to choose from and it all makes much more sense when you're able to pick things up and ask questions at our Mount Waverley studio.
Our most popular products are our framed wall collections, which start at $1470 for a set of three framed prints, canvases or wood panels. Individual framed prints start at $470 and art-mounted prints come individually for $290 each or in collections starting at $1170 for five.
How many of those you choose is entirely up to you. We promise two things:
that we'll do our best in the portrait session to take so many great photos that choosing between them is difficult (sorry!)
that we'll genuinely help you in the Big Reveal to make great choices, with no hard-sell or regrets.
What if my child isn't in a good mood?
There are two things we can do to help with this:
Let's pick the session time together to maximise the chances of having happy kids. The best way to do this is to watch their mood over the next two days – when are they happiest, when do they put on the cranky-pants etc? In most cases, mornings seem to be best, but if there is a specific time that will work best for your family, please call us so that we can make it happen for you.
Let's take the pressure off. We all have off days, and kids are no different. If your child isn't their normal happy self on the day of the session, we will be happy to reschedule to another day for you with no charge. Some families only get a chance to take time out for a portrait session every few years, so we want to help you make it a great experience.
What if it rains?
Almost all of our sessions are outdoors, and unfortunately the weather in Melbourne is a little unpredictable. Although it's inconvenient for you and for us too, we really believe that it's worth re-scheduling rather than braving the rain or hoping that the forecast will be wrong. Remember, you may not do this again for quite a while, so it's worth doing it right 🙂
If the 48 hour forecast on weatherzone.com.au says there's more than a 40% chance of rain at the time of your session, we'll suggest a re-schedule. The good news is that our best photos seem to happen at re-scheduled sessions – it may just be a coincidence, but it's true!
Can we get digital files?
Absolutely. We really specialise in creating beautifully finished, printed products for your home, and although our USB boxes aren't quite as nice to look at as a framed wall print, they are quite popular as an extra way of enjoying your favourite images or even just keeping a backup.
There's a few different ways to get files of your favourite images, and depending upon what else you package them with, they can be discounted or in some cases even free:
With any Medium or Large wall collection, each print comes with a free high-resolution, unwatermarked file of the same image. This is definitely the most popular option.
All of our other printed products come with a matching "web-sized" image file of the same image so that you can share the image on social media or send it to family overseas.
What is the best age to photograph my baby?
This is such a big topic that we did a whole blog post on it, but here's the short version.
Every bubba is different of course, but as a general rule there are a few great times to photograph a baby:
Newborn: 7-10 days after birth is the best time for these pictures, while your little angel is still tiny (and sleepy). You might be a bit worn out at this stage, so we'll understand if you just want us to photograph bubba on his own.
First family photos (recommended): Approximately 8 weeks after birth, your baby will still be small but you'll be getting a bit more sleep and his or her little personality will be starting to shine out of those now-wide-open eyes. This is a really beautiful time for pictures of your baby with Mum and Dad. Because our speciality is telling love stories, we recommend waiting for 8 weeks as it means you'll have had time to really form a beautiful relationship with your child.
At around eight months your baby will be ridiculously cute and much more interactive. This is a great time to capture smiles, laughs, cuddles and tickles. You'll see a lot of pictures on our website shot at this age, because we've got a big soft-spot for eight-month-old bubbas!
Any time after that! For the first few years, it's really important to carefully pick a session time when your child is likely to be well-rested, well-fed and happy.
Powered by HTML5 Responsive FAQ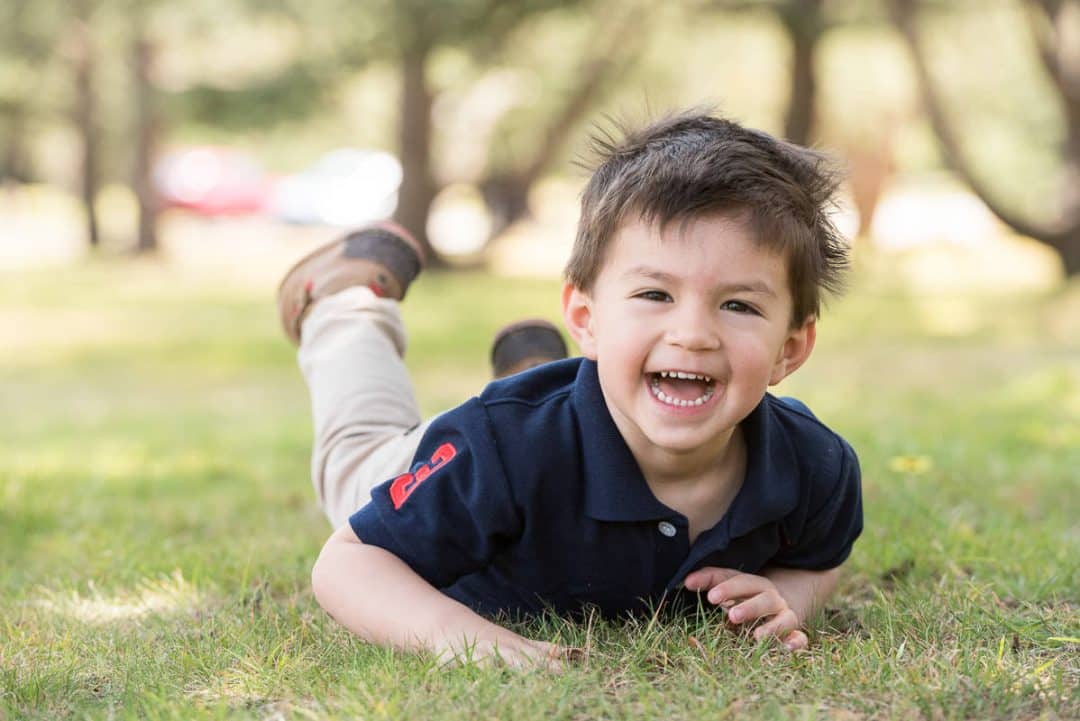 Book a session
Ready to plan a portrait session for your family?
Find out how to get started here
Gift Certificates
Looking for the perfect gift for somebody special? Or do you have a gift certificate you'd like to use?