After choosing your photographer, the next most important decision is deciding when to hold your session.
Firstly ask yourselves some big questions: What time of day are your kids generally at their happiest and most interactive? When is their life totally free of worries, their tummies are full and they're feeling rested and happy? If you can answer that, you'll know the perfect time. And if you have more than one kid, it's best to choose the time based on your youngest or most difficult-to-photograph child.
Every person is different, but we've found a few common patterns at various ages:
Babies up to 18 months:

As all parents know, all babies are different – some love schedules, some are cat nappers, some are cluster feeders, some are just happy-go-lucky all the time (I think we all secretly hate those in the latter category!) Basically what we're saying is it's important to find the ideal time for you and your baby, so a phone call with us is usually the best way. We'll also make sure that we book the session at a time when we can be flexible and give you extra time if your bub needs to take a milk-break, a poo-break or any other kind of break!
Toddlers and pre-schoolers:

At this age, it's really important that we find a time when your little one is well-rested and has a full belly. Mid-morning or mid-afternoon (after a nap) are often the best times, except in the middle of summer when mid-afternoon can be a very hot, uncomfortable time of day for little kids. Weekdays or Saturday mornings can be great, but weekday availability is generally much easier to find in our calendar.
School kids:
Our best sessions with Primary or Secondary School-age kids have happened at three different times, in order: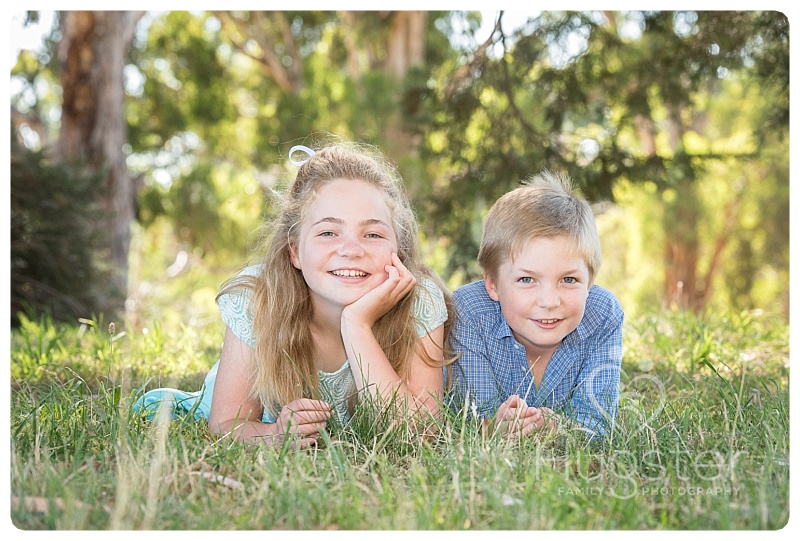 1. The best time is immediately after school  (leaving enough time for a change of clothes, a quick hair-brush and then a snack in the car). In a lot of cases, parents have told us that their children normally come home from school in a fairly uncommunicative state, answering questions about their day in only a series of grunts, but a family session at that time is a very different end to the day and brings out a special side in their mood and personality. The other advantage to this is that the light at this time of day can be really beautiful.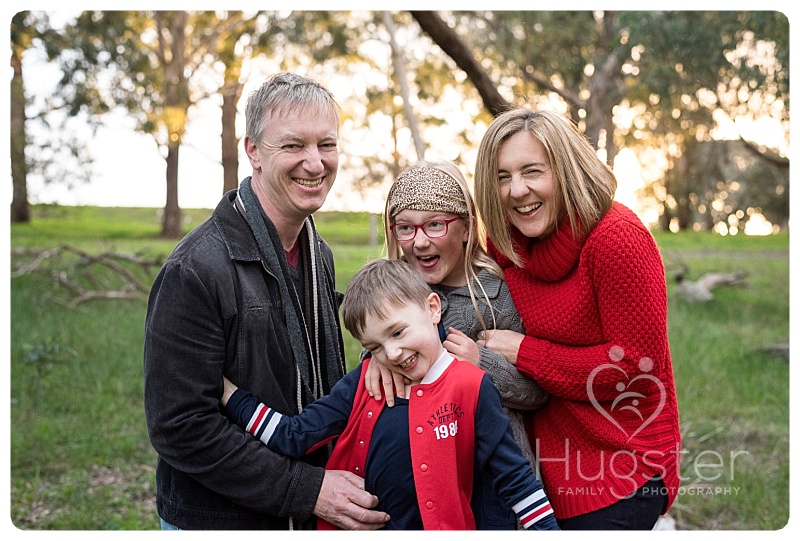 2. When was the last time your family took a day off to just be together and re-connect with the people you love most in this world? Rather than rushing from your portrait session to school or vice versa, or fitting it into your already hectic schedule, why not pick one day in the next fortnight to just be a family? You could start the day slowly, have your portrait session in the middle of the morning when the light is still great but you don't have to fight against traffic to get there.
You could have an entire park or beach to yourselves for the photos while everybody else is busy in the rat race, then spend the rest of the day together in any one of the places where you'd normally have to line up in long queues on the weekend (like the zoo or the cinema). We all tell ourselves that we have too many responsibilities for this, but it might be easier than you think.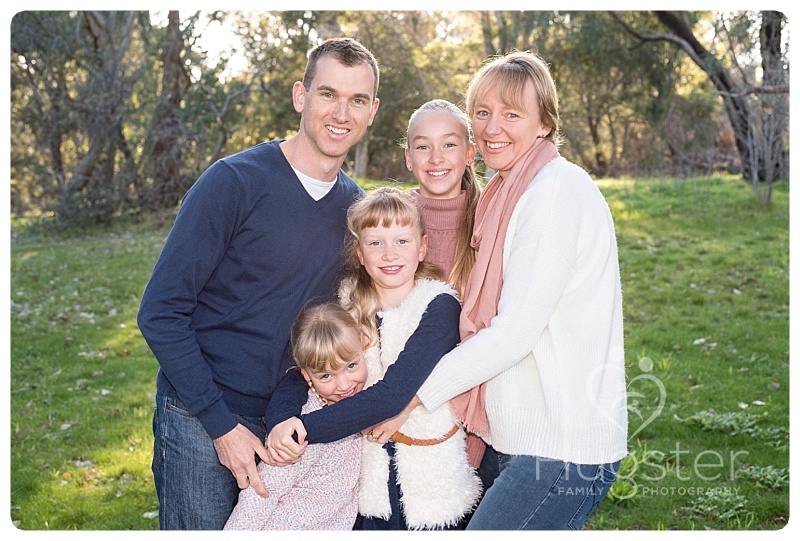 3. Saturday morning  is usually the first time that people think of, and sometimes it can be great, but there are a couple of things to consider. Firstly, most of our portrait sessions are at parks and beaches, which are all busier on Saturdays. The most difficult thing we'll ever ask your family to do during a portrait session is to be a bit silly together, but even this can be difficult if other people are around, as we all tend to be more self-conscious in public. And secondly our schedule is usually booked with weddings on weekends, so you might have to wait a couple of months for an opening.
Grown-ups:
For adults, there are two important considerations when choosing the right time: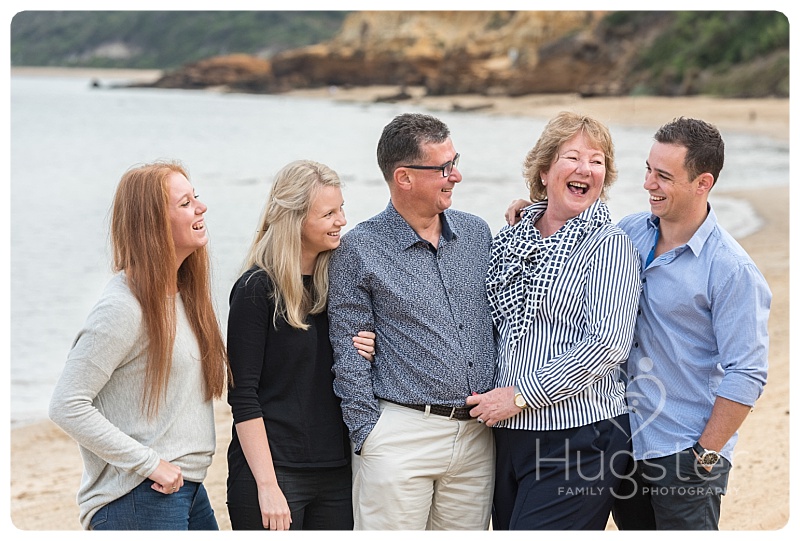 1. Leave your stress behind. The biggest challenge in photographing adults is to find a time when you're all able to forget the stresses of your day. So, for example, if you have a big meeting or exam on the day of your portrait session, the photos will show a much more relaxed, comfortable side of your personality if we plan the shoot for later in the day when the stress is gone and you can relax and enjoy some time with the family. A family portrait session will be a rare event in the lives of most families, so why not clear some time out after the shoot for everybody to go out for brunch or dinner.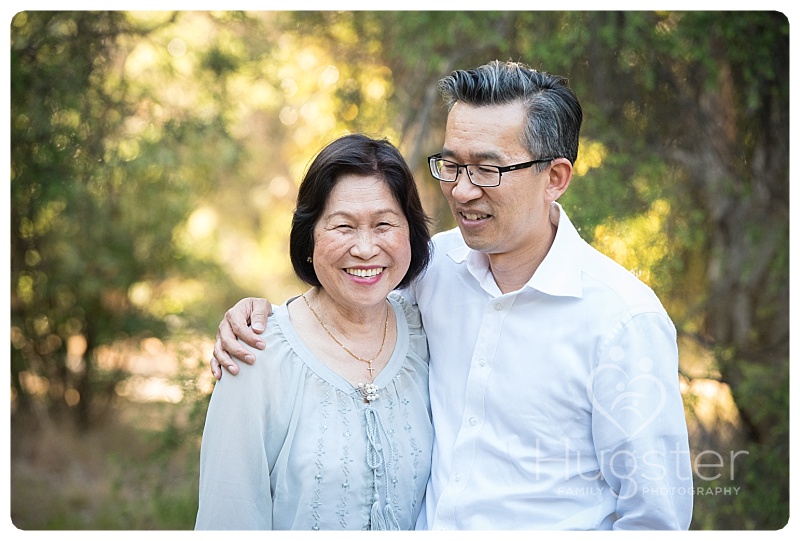 2. Find your best light. As we age, we all get a little more self-conscious, so we want to help you out by photographing you all in the kind of beautiful, soft light that smooths skin, reduces bags under eyes and makes us all good-looking! So if it's logistically possible for your family, we recommend booking your session for as close to 9am or 5pm as you can, when the best natural light is available. If you can't do that, we have tricks in our camera bags which can help to create the same look for you anyway, so the highest priority should be picking a time when everybody is relaxed and comfortable.