Autumn is awesome. Here in Melbourne we are blessed with still-warm days in March, which gradually lead to a great run of beautifully typical Autumn days – crisp and foggy in the morning, clearing to gorgeous sunshine for the rest of the day. When it comes to capturing stunning family portrait sessions, this is our favourite season, hands down!
So, if you've been thinking about doing a family portrait session for ages, now is a great time to take advantage of this beautiful light and celebrate the people most special to you.
Here's our best tips to make the most of an Autumn family portrait session: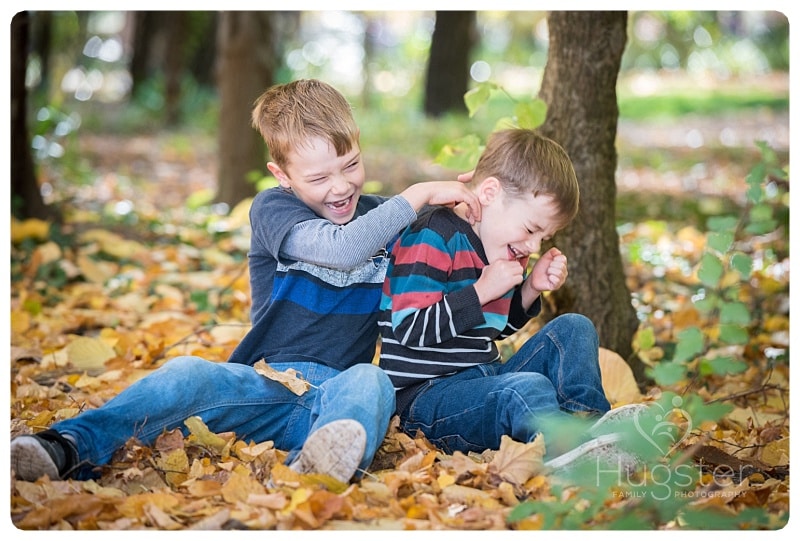 Take some time to choose a location with beautifully coloured trees. Whether it's red, yellow or orange colours you are after, we can help you to find the perfect spot, or better still, bombard us with your ideas and we'll come up with the perfect plan together.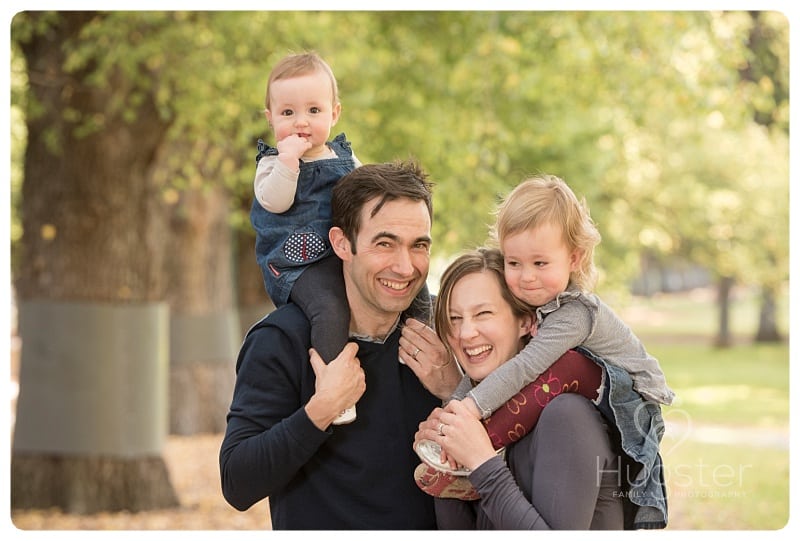 Be careful to choose your clothes in colours that complement the autumn colours of your location. As a general rule, red clothes look great with yellow leaves, whereas cooler colours and neutrals go really well with red leaves. And avoid busy floral patterns if you can.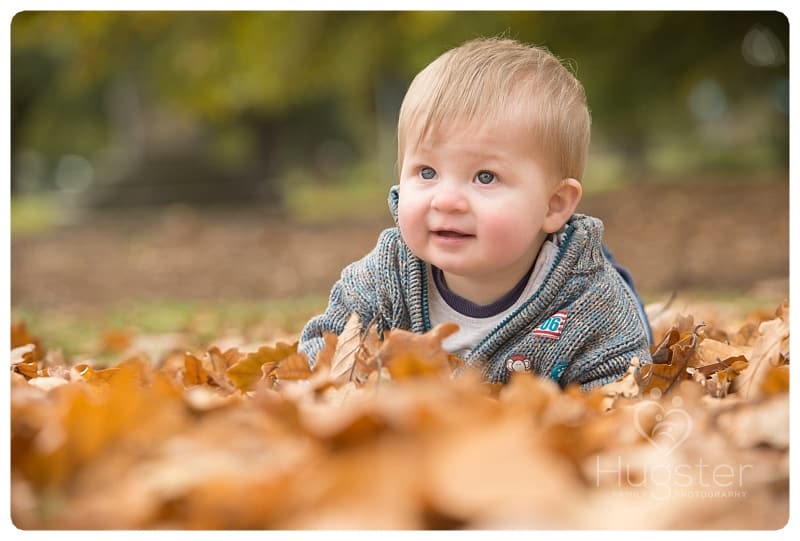 On the topic of clothes, be prepared for the kids to be playing in leaves and getting wet bottoms. Dress them and yourself nicely, but this is not the time to pull out the dryclean-only delicates that will have you wincing every time the kids touch a leaf.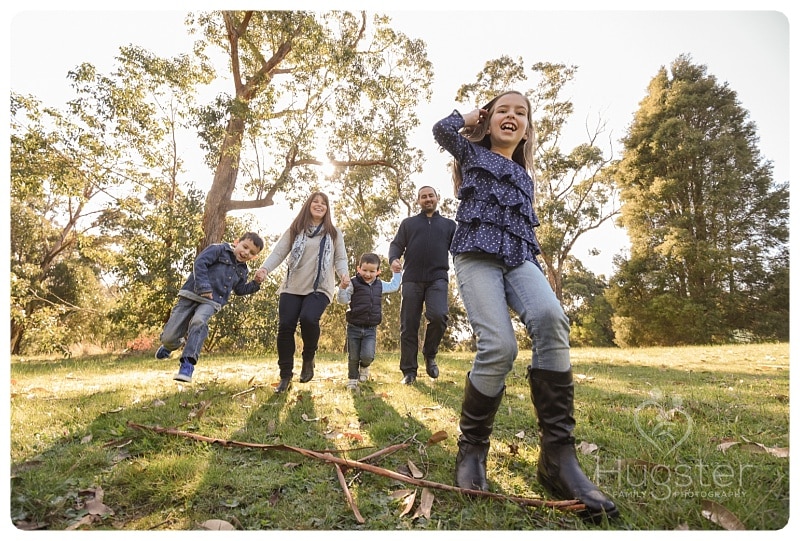 4. Any time is a good time
Autumn means more flexibility with the time of day of your session. We normally avoid scheduling sessions in the middle of the day when the sun is high in the sky but at this time of year you get beautiful, crisp light so we can shoot for most of the day. Late afternoon is particularly flattering, if you have slightly older kids that don't run out of batteries by the end of the day.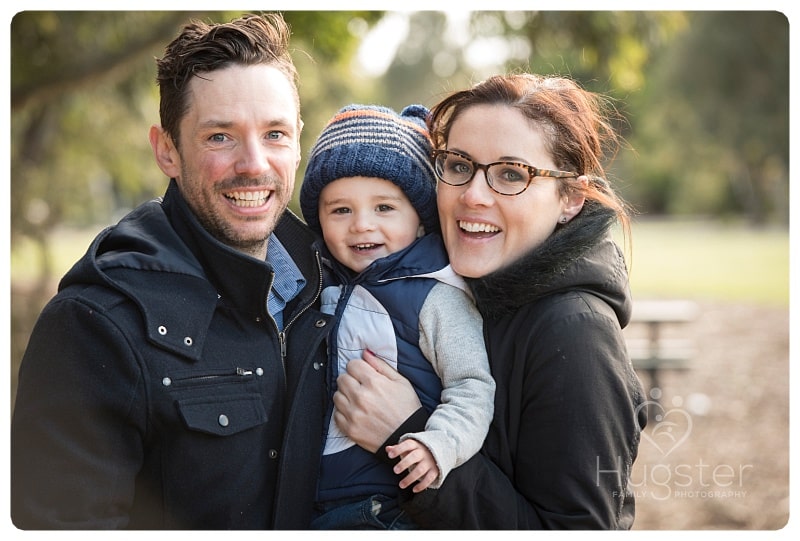 5. Winter woollies     
Autumn can be just cool enough to rug the kids up in cute winter woollies (think beanies and gumboots) but we're unlikely to actually need them. While the kids might find the odd puddle to jump in if they look hard enough, at this time of year, rain generally stays away. Note: we believe a portrait session is a special thing that you might only do every couple of years, so if it's raining, of course we will reschedule for you.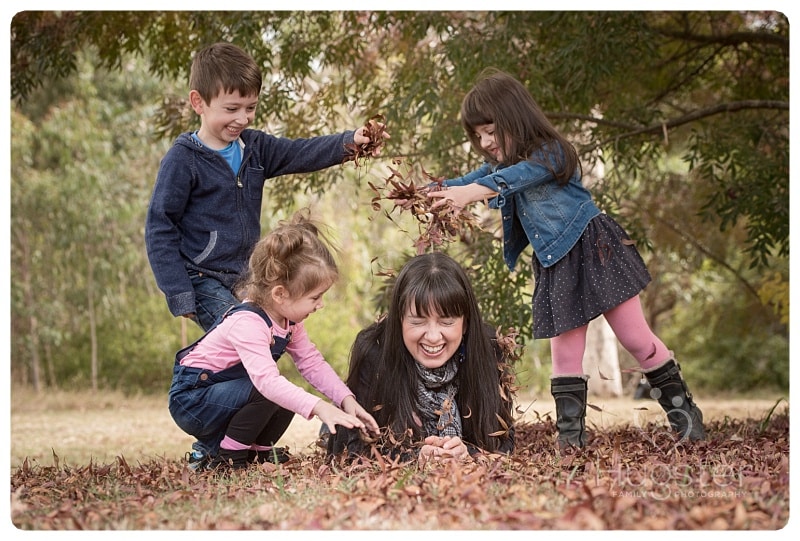 With Easter, Anzac Day, school holidays and curriculum days, there's lots of public holidays around this time of year, it's a great time to get the family all together for a weekday shoot – you could even make a whole day of it and take the kids out for lunch afterwards.