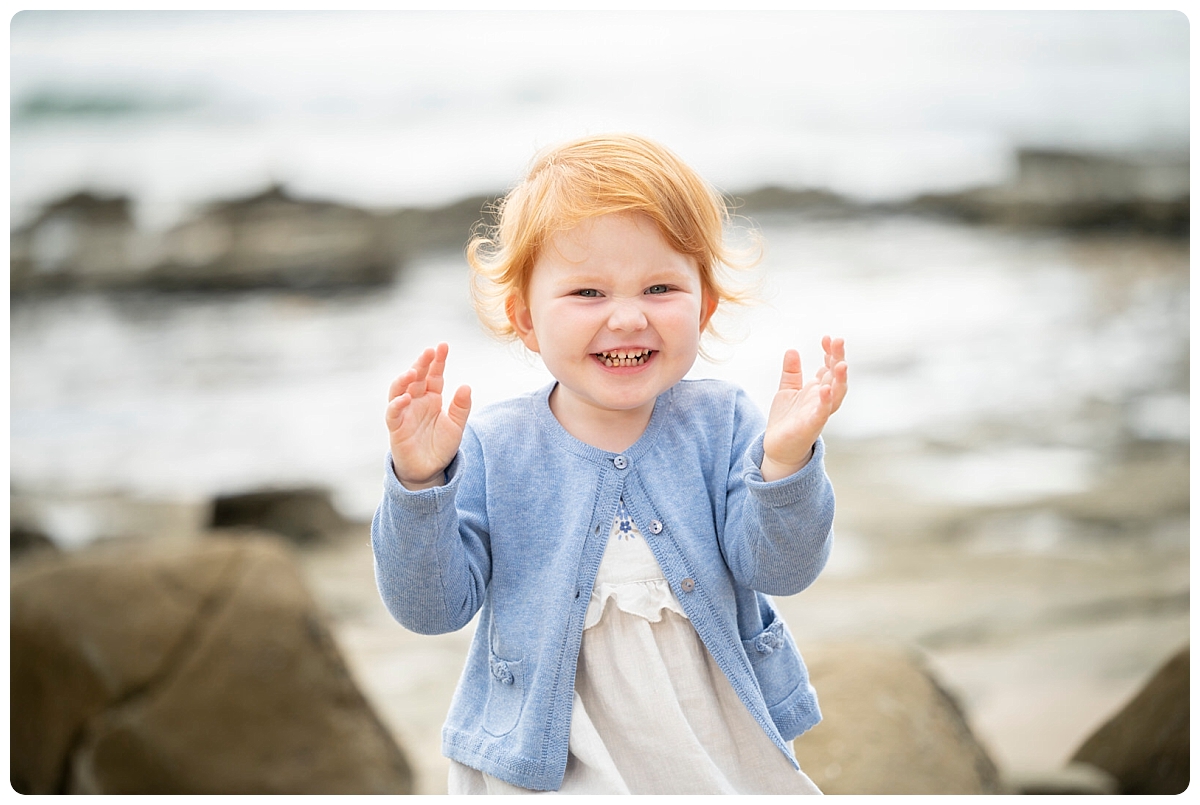 For many Melburnian families, beaches have great memories of relaxing holidays, nice weather and having fun with the kids. We are blessed with so many beautiful bay beaches that provide a really special backdrop for family portraits – and you don't have to wait until summer. For a really successful beach session, there are a few tips and tricks that you need to keep in mind:
1. Timing is everything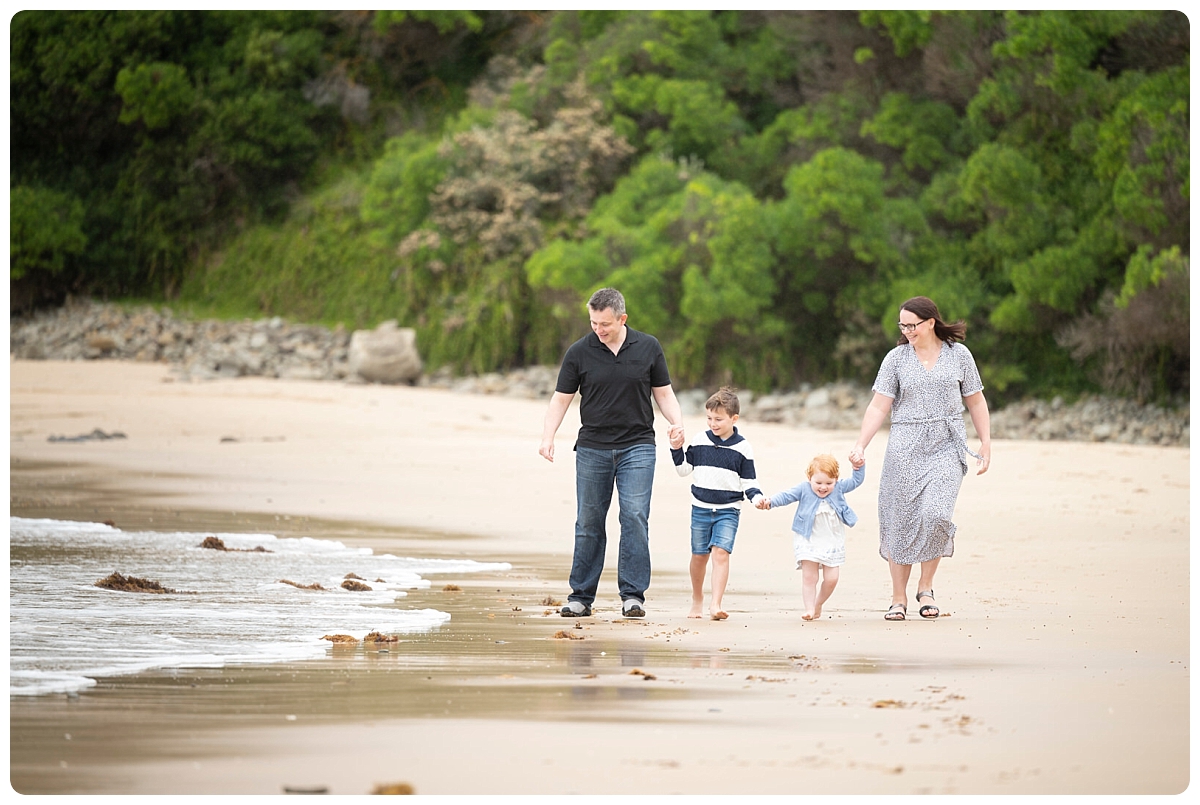 In summer, we only do beach family portrait sessions either at the beginning or end of the day (start before 8.30am or after 5pm), for a few reasons. It's cooler and also there are less people around, but most importantly, the light! Middle of the day light is not flattering for anyone, whereas those golden hours after sunrise and before sunset are the best.
2. Location, location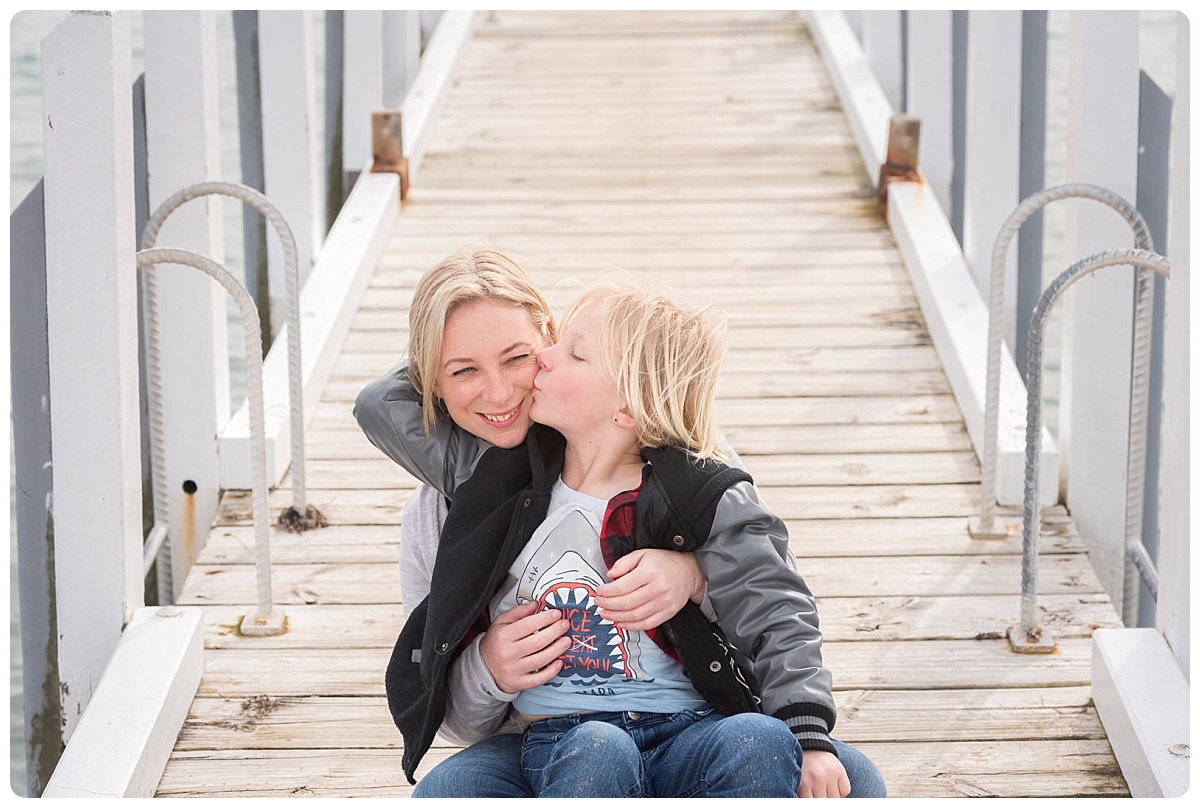 Choose a beach with a pier, interesting rocks or a green/bushy area nearby so you've got some other options and add some variety to your photos. Secluded, bushy areas are also a good idea if it gets too hot or windy and you need to escape the hot sand.
3. Shoes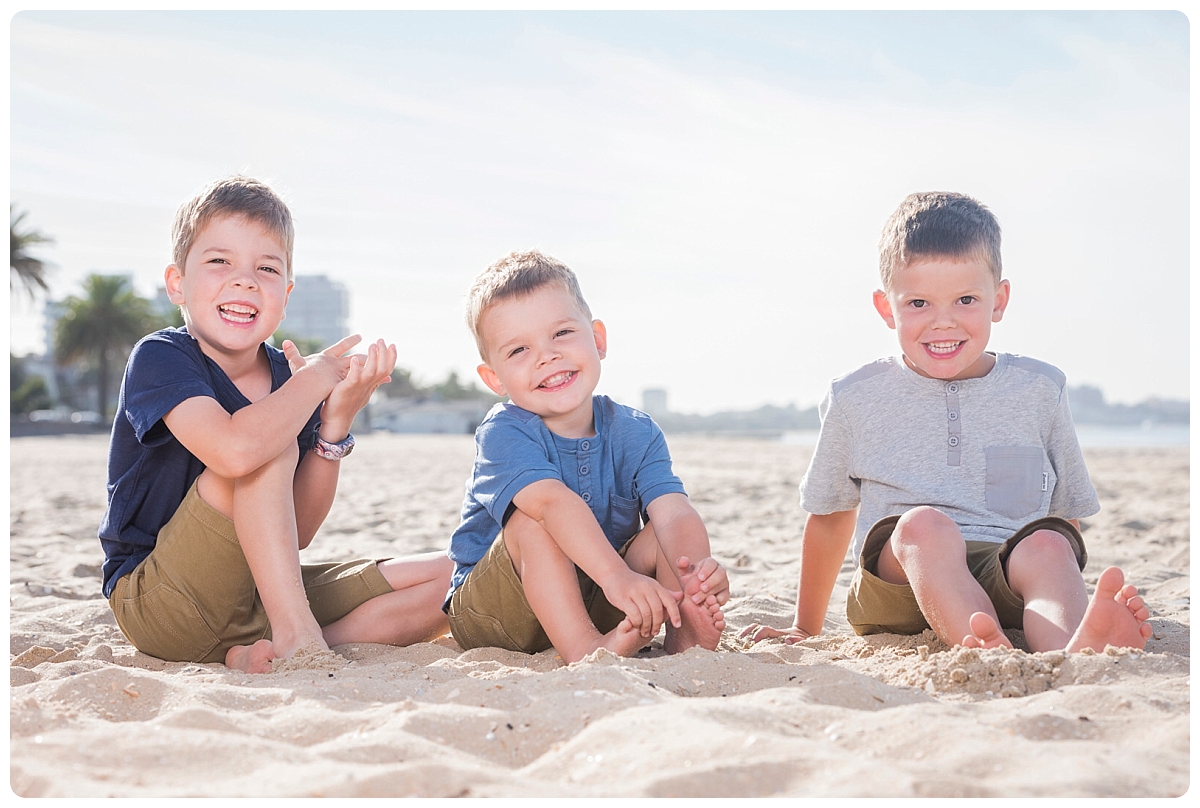 Think about the shoes you are wearing to the session and how they will cope being on the sand. Most likely you will take them off, which makes it much easier to run around, but you might also do some photos on a pier or bushy area, so keep this in mind
4. Test the water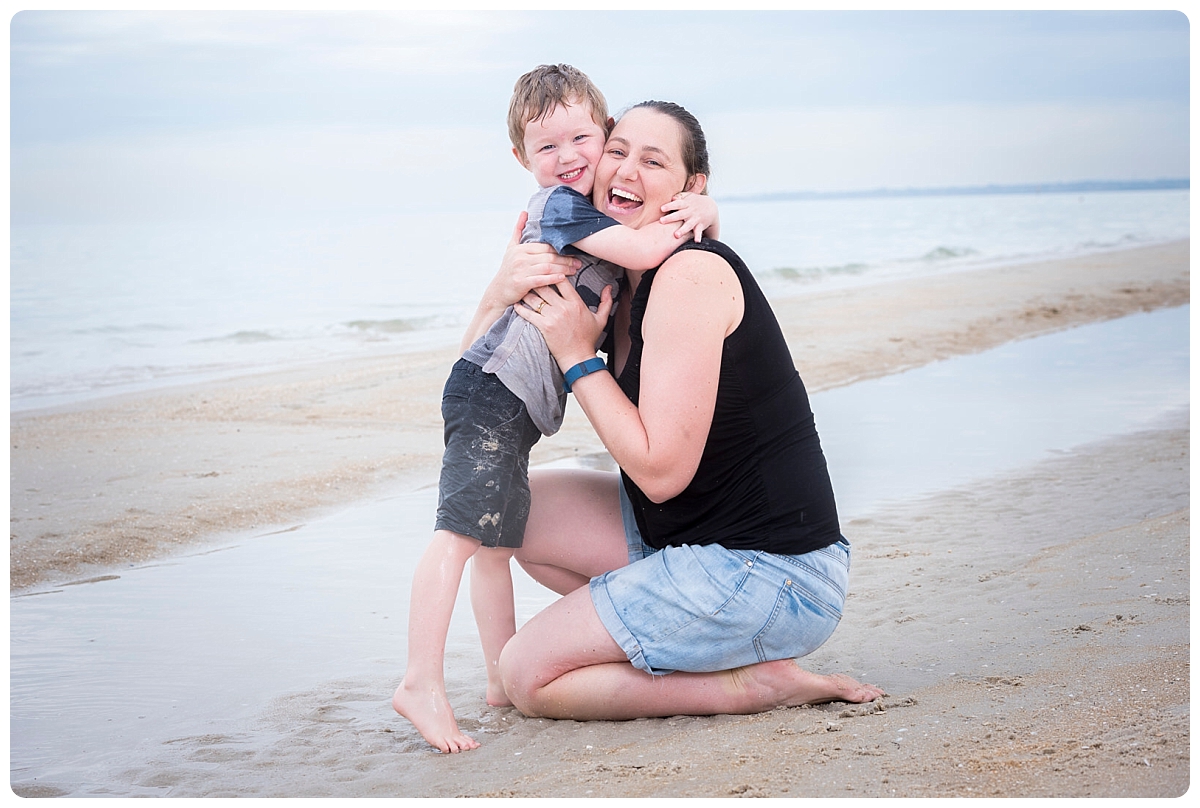 Don't be afraid to get wet. We will stay away from the water for most of the session, especially if you have younger kids, but it can be nice to have a few photos kicking the water or splashing, if it's warm enough.
5. Top dog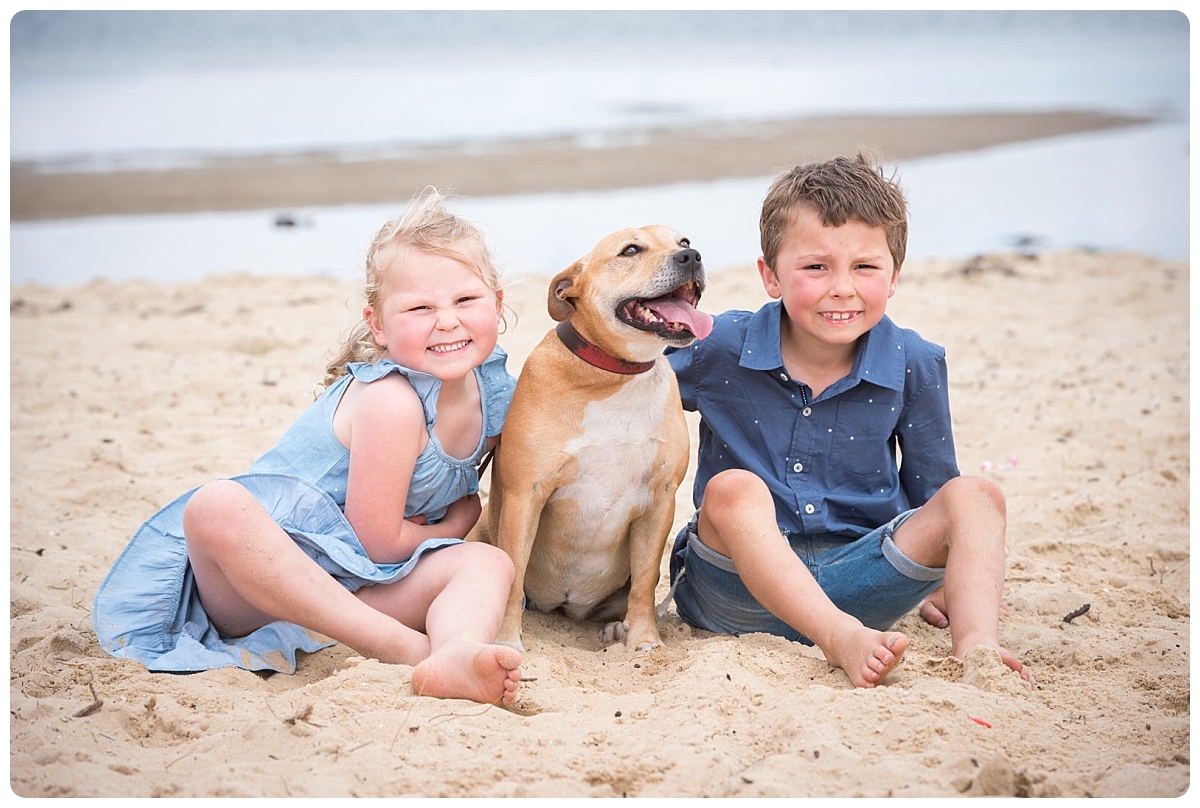 If you're keen to bring your family pet along to the session, make sure you check that the beach is dog-friendly and the off-leash hours. Particularly in summer, some beaches are quite restrictive, so it pays to check council websites
6. Choose a quiet time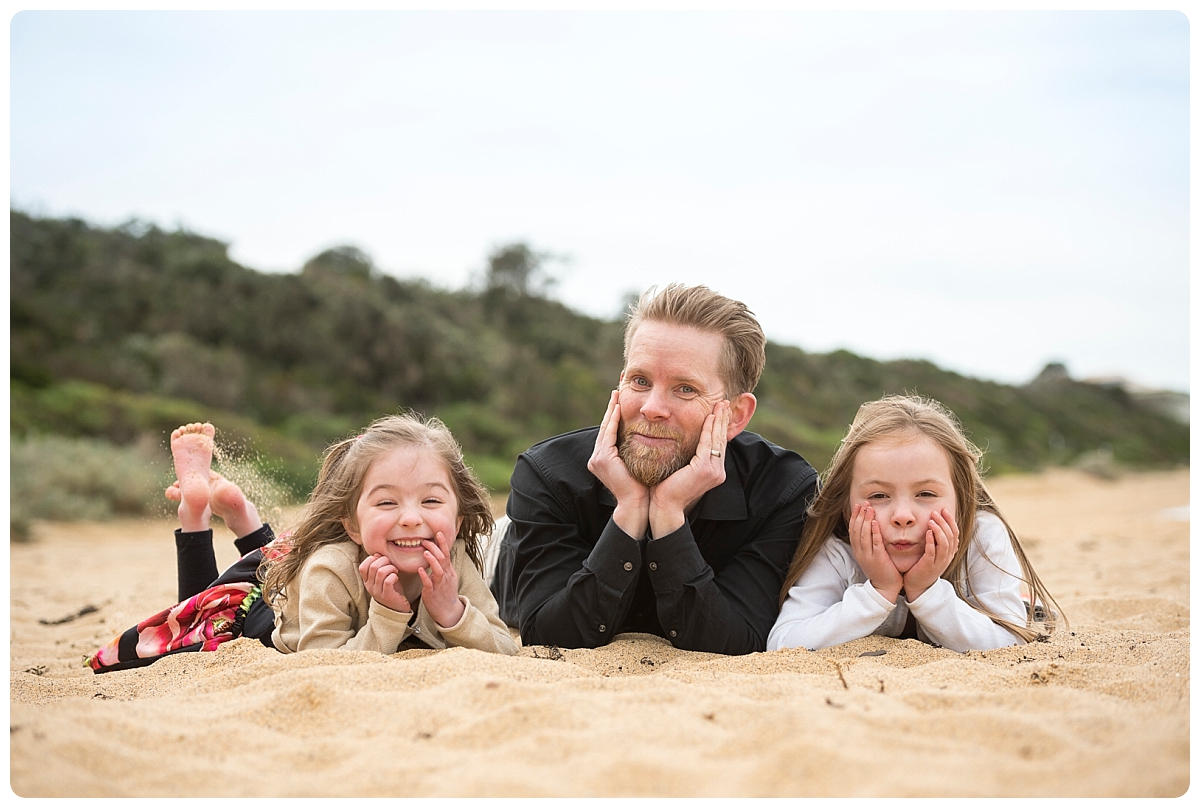 Avoid weekend sessions if you can, when beaches are far more busy with other people – both in terms of watching you and getting in the background! It's so much nicer to have a family portrait in your own private space where you can be as silly and fun as you like, without an audience!
Our favourite Melbourne beaches for family portrait sessions:
Half Moon Bay, Black Rock

Brighton dog beach (otherwise known as Sandown Street Beach)

Albert Park beach (end of Kerferd Road)

Chelsea beach