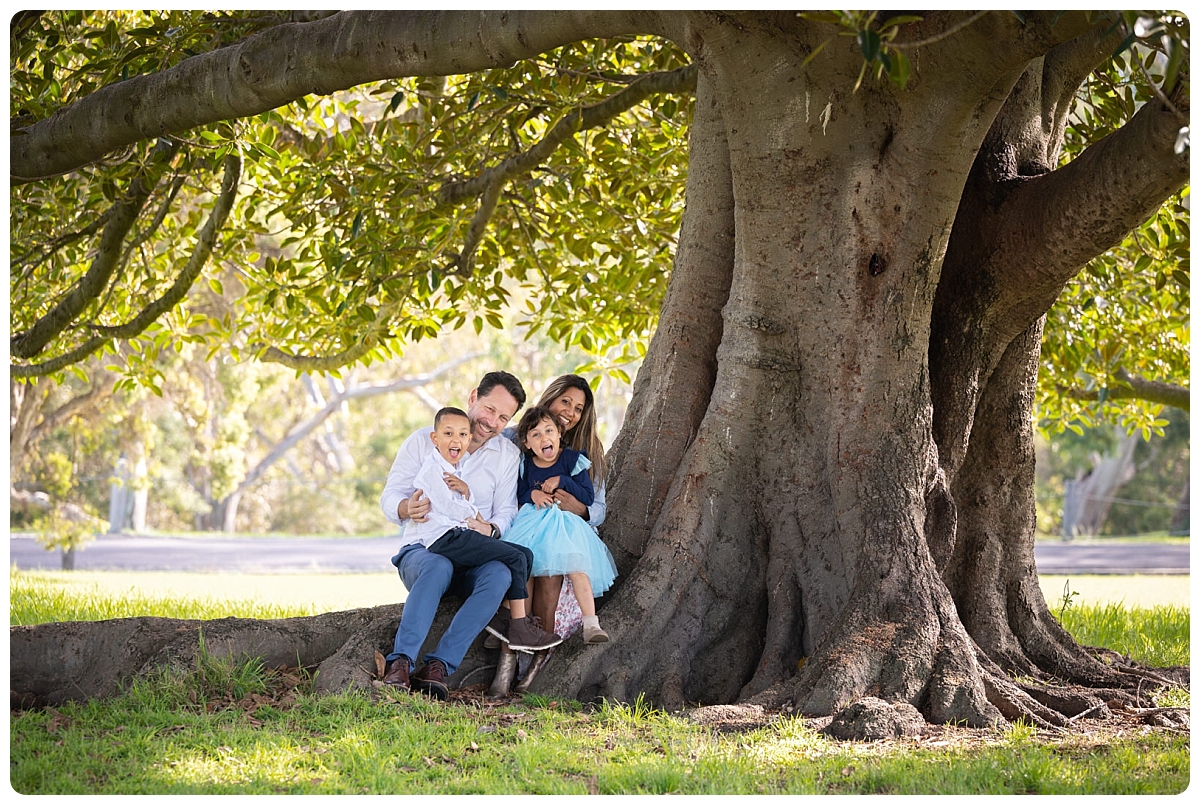 After the date and time of your session, deciding on the perfect location is the next most important factor. We photograph all our sessions outdoors in natural light (except for newborn sessions) as it best suits our style of photography and allows the kids to run around and really be their usual, rumbustious, silly selves…. and the parents too!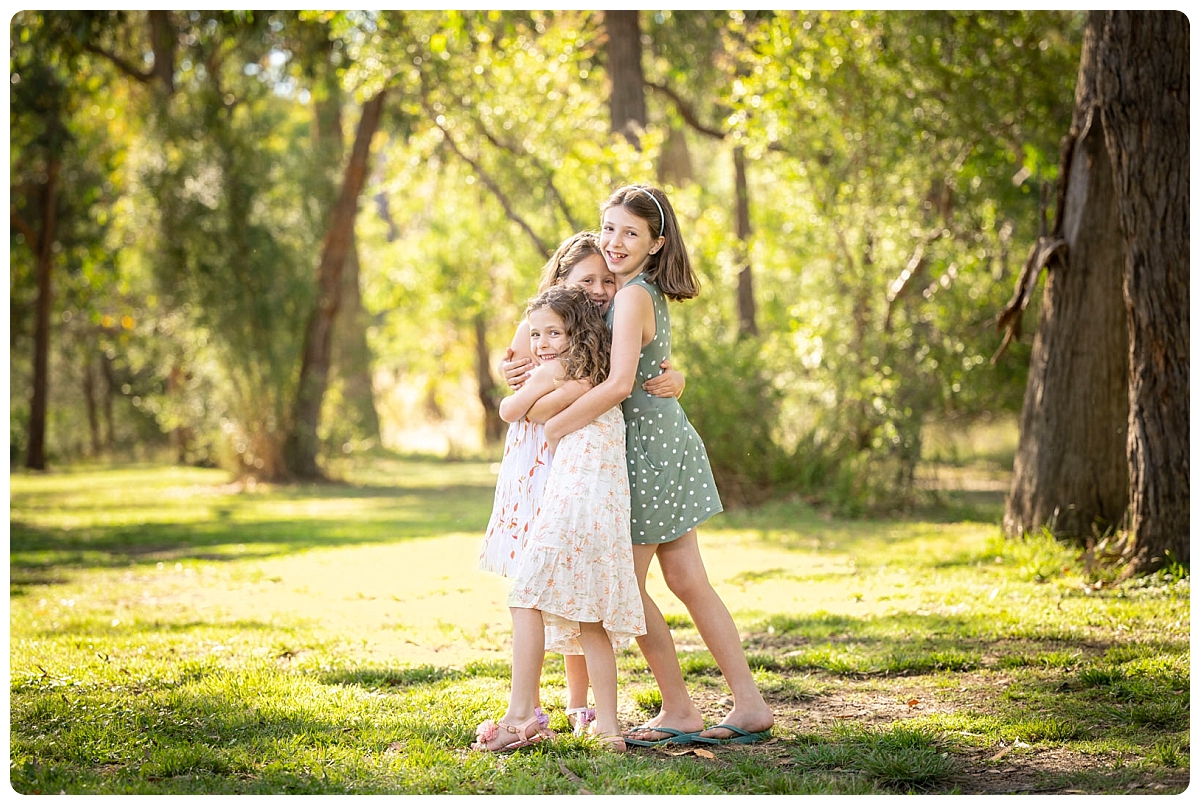 When it comes to choosing a location we will ask you questions about your kids, your lifestyle, what things you enjoy as a family and what you'd like to do with the finished products, and pick somewhere that suits you best.
Our favourite locations have been chosen as places where we can make a private space for your family with flattering light, a variety of beautiful backdrops and very importantly, protection from wind or bright sun. For this reason we find that large bushland reserves, parks and beaches work best as there's lots of space to move around.
The first step is to choose a type of location:
1. Bush setting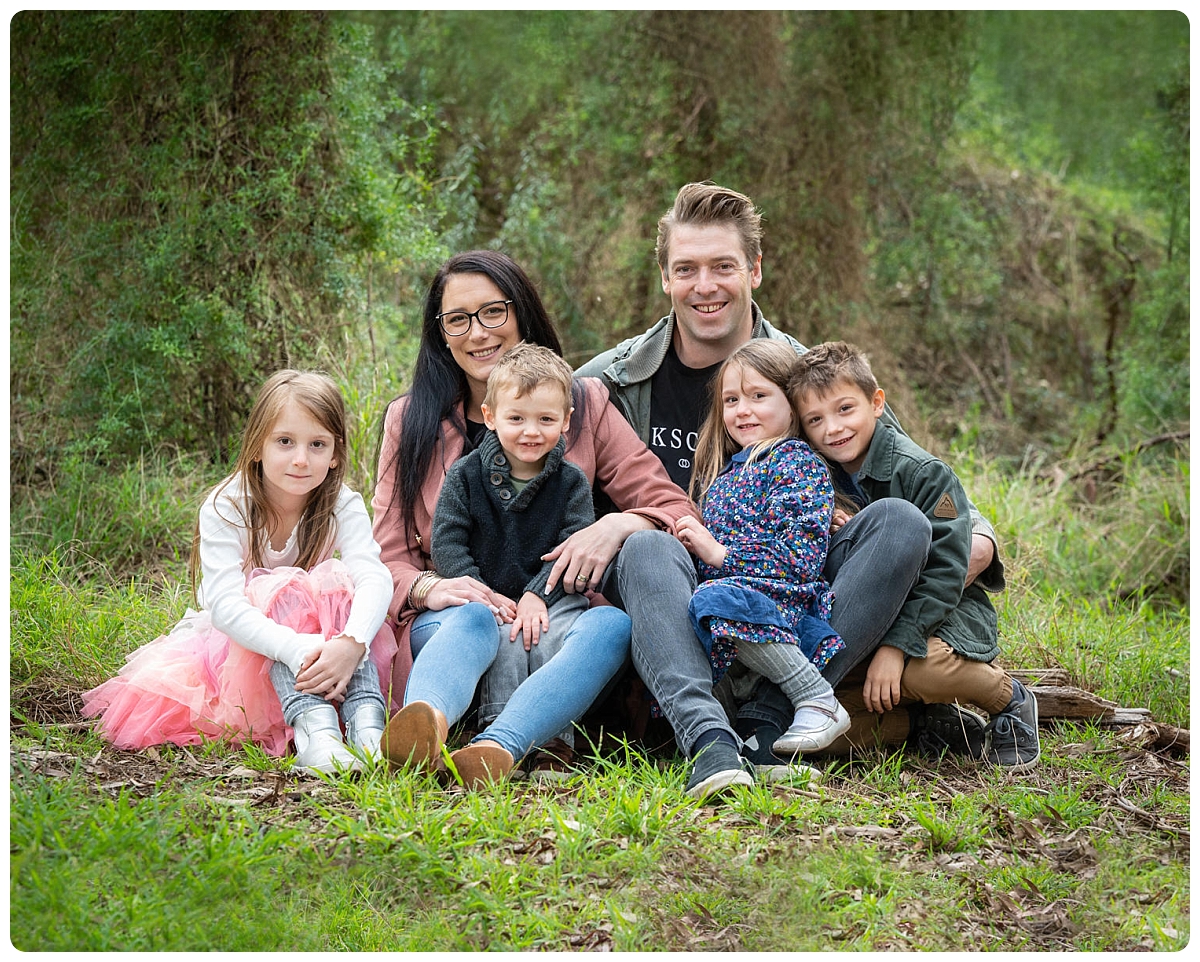 This is the most popular option for our clients. If your family loves to camp, hike, go for walks or generally get out into nature, we know a fantastic bushland reserve nearby with lots of great photo locations. The best thing about being in the bush is that you'll have no spectators, which can make it much easier to relax and be yourselves.
Visit our blog post The Best Bush Locations for a Family Portrait Session to read more about our top five locations and why we love them so much.
2. Park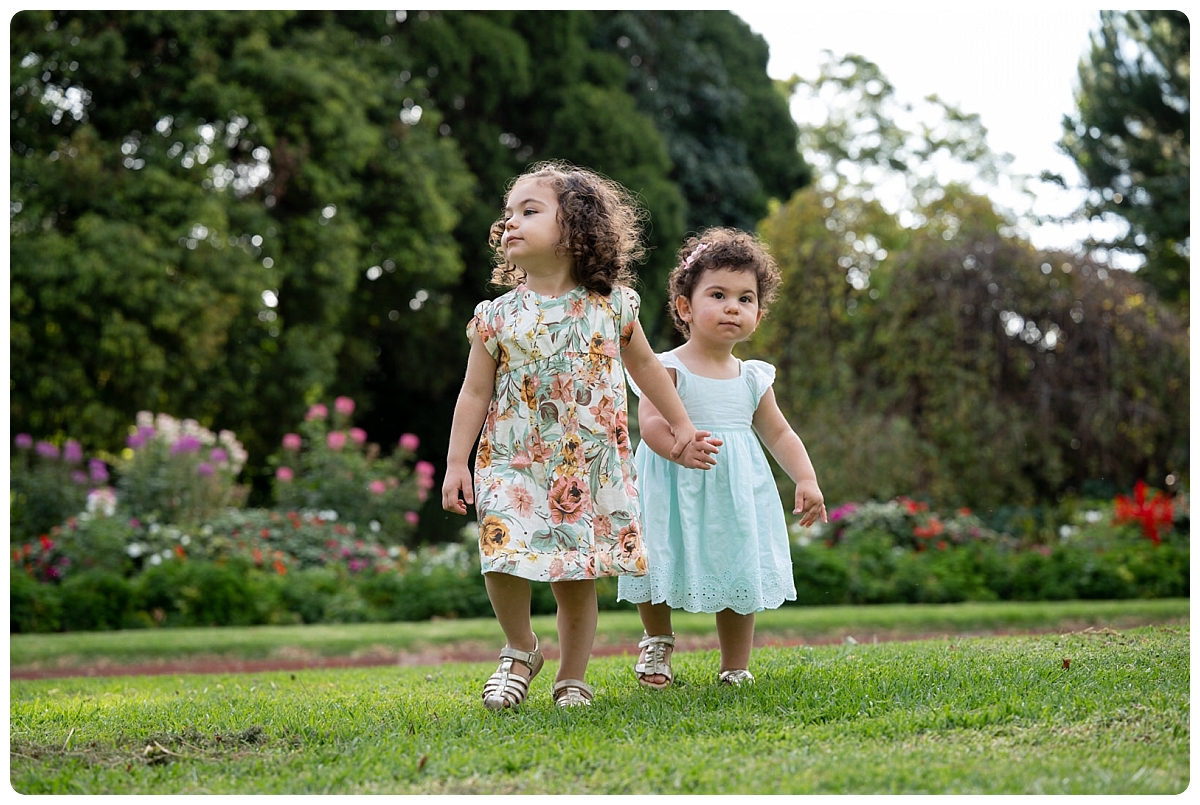 Think lawns, flower beds and rows of trees. If you kids prefer running races and lying on mowed grass, the park might be perfect for you. We recommend staying well away from playgrounds though, as you'll get better pictures if the kids are focused on having fun with the family.
With our years of experience, we know that all parks are not created equal when it comes to family photos, so we've whittled our list down to a top five blog list: The Best Park Locations for a Family Portrait Session
3. Beach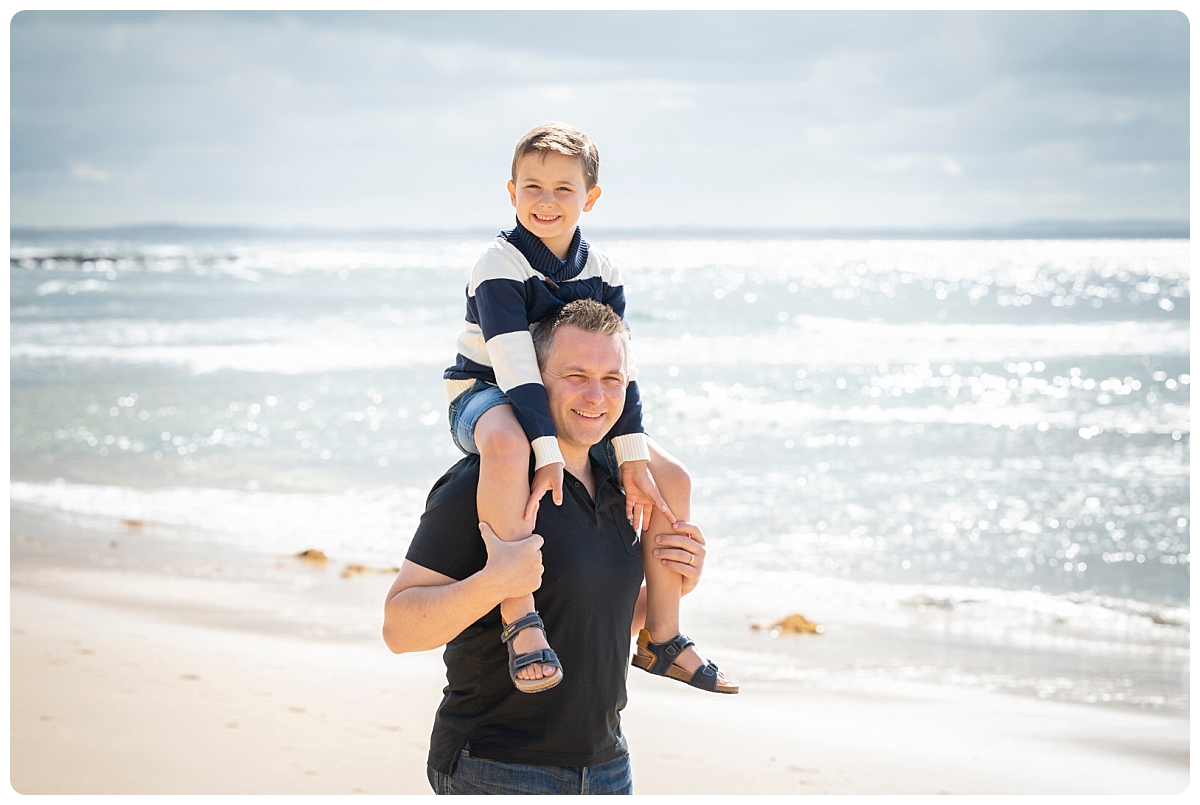 There are many great beaches in Melbourne and if your family is happiest in the sand, then that's where your photos should be taken. As there is usually very limited shade, beach shoots are best in the early morning or late afternoon to make the most of the beautiful, flattering light.
Whether you're looking for a dog-friendly beach or one with nearby grasslands, a pier or beach boxes to add some interest, visit our blog post The Best Beach Locations for a Family Portrait Session to read more about our top five sandy spots.
4. Home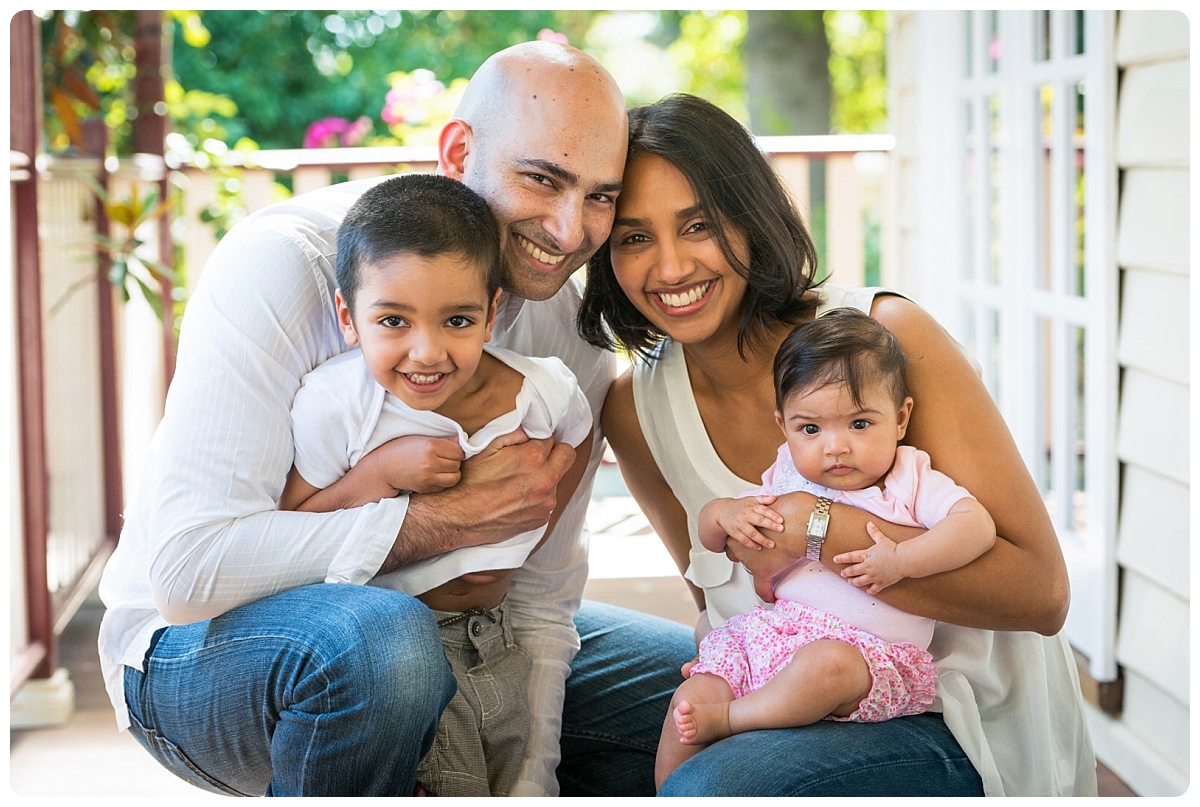 Your home is perfect for newborn sessions (with the heater cranked up) and as a wet-weather backup option if the family portrait session really can't be rescheduled – ie. visiting family or a special occasion. We do prefer outdoor options though as unless you have an incredible garden and extremely large house, home sessions can be a little tricky to block out the background. That said, the kids are already in their comfort zone and there aren't weather factors to deal with, so home sessions can be a great idea for some families
5. Hugster on Tour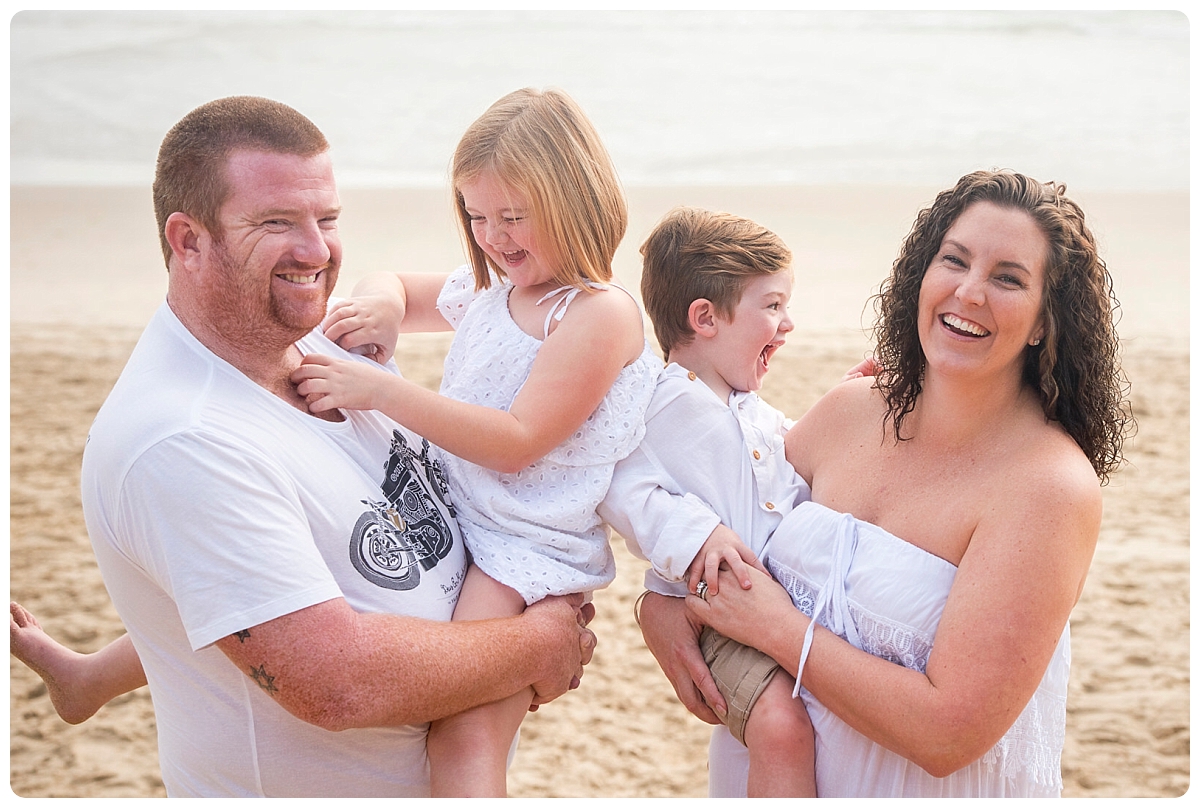 We've been to Mornington Peninsula, Noosa, Canberra, Bellarine Peninsula, country Victoria…. we want your photos to be special, so if there's a location which is special to you we'd love to hear about it and we'll see what we can do.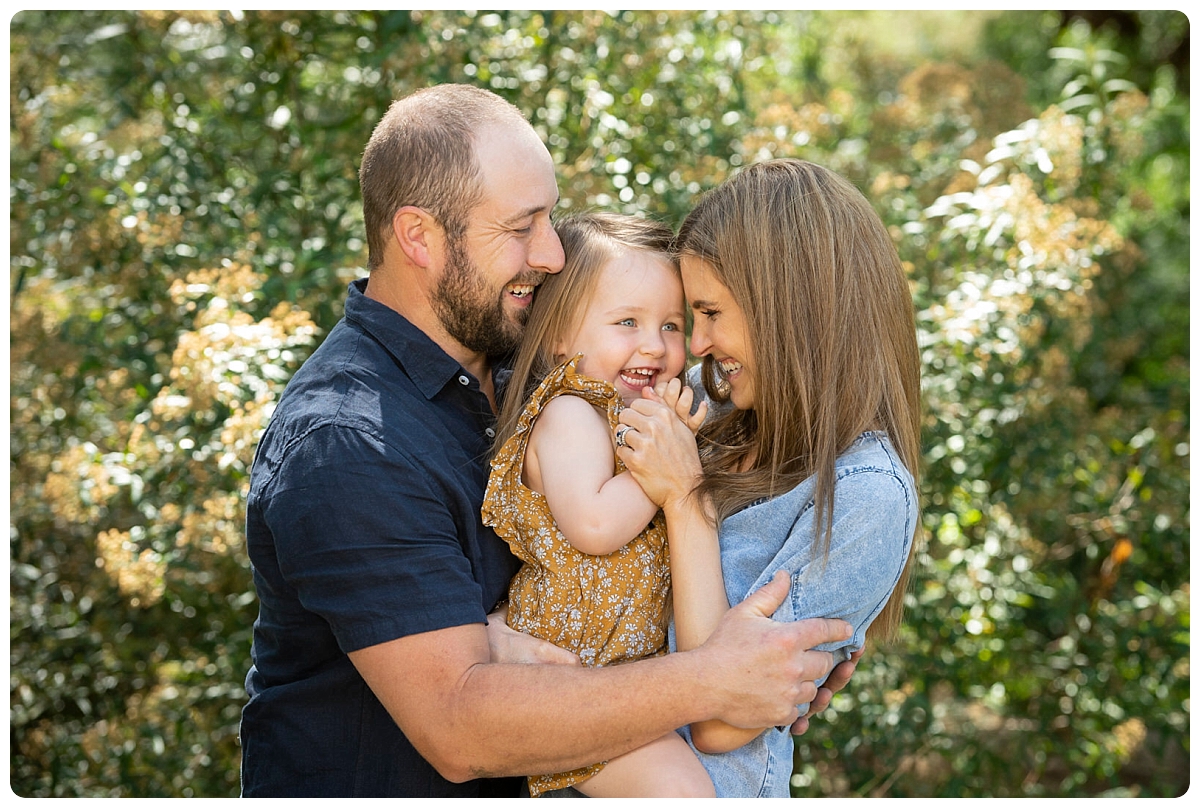 In the end, the entire session should be a really fun experience for you as a family, not just an opportunity to take a few photos. We encourage our families to make a day of it and all go out for a meal or some other adventure after the session. So when you look back at the photos, you will think about what a fun day it was and the meanings behind all the lovely smiles and crazy laughs.